NEW ZEALAND'S DARKEST DAY
A timeline of the Christchurch terror attacks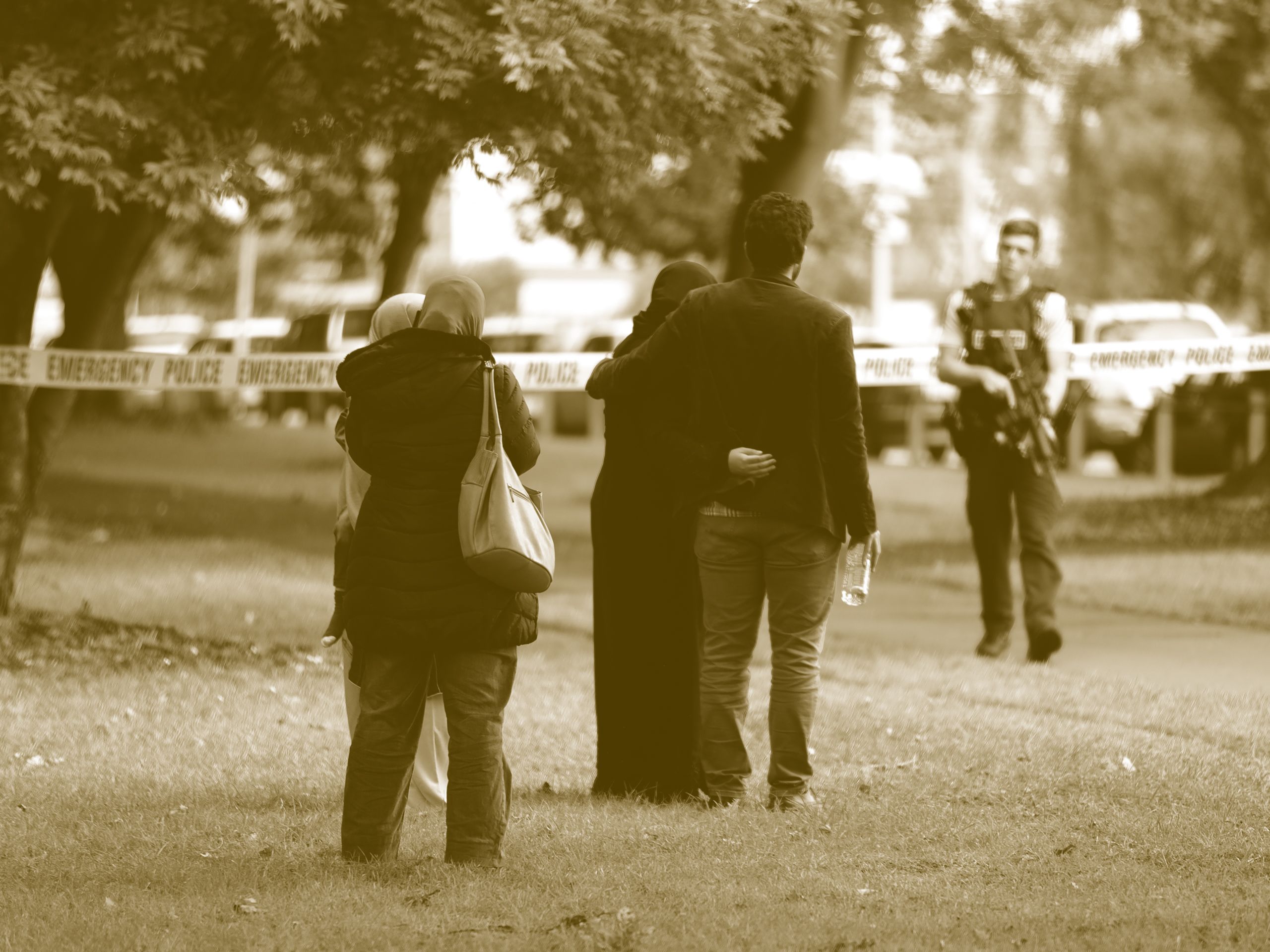 It took just 21 minutes of mayhem to end 50 lives and change hundreds of others forever. Kate Newton and RNZ's team of reporters piece together what happened last Friday.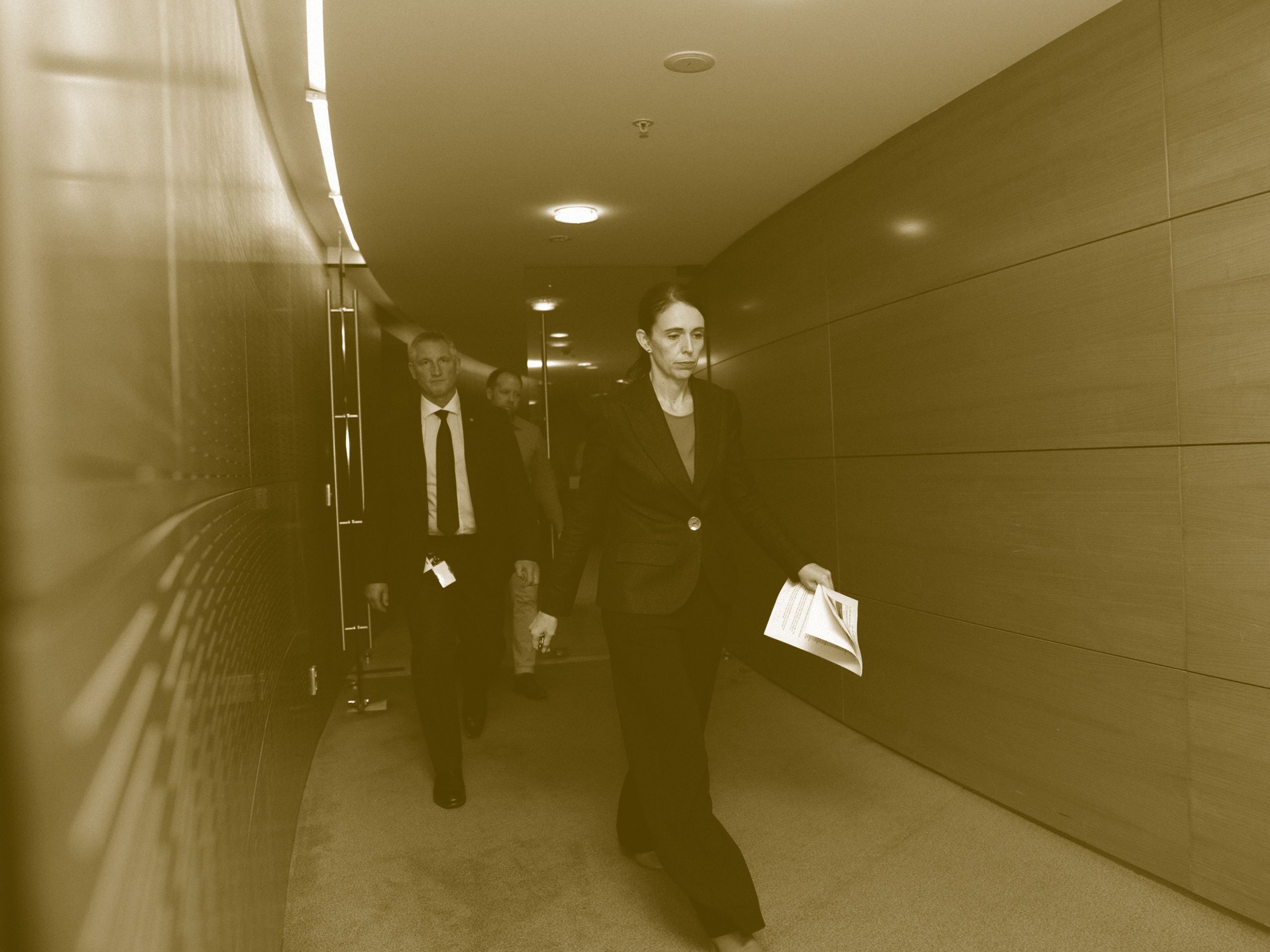 ---
It's Friday 15 March, and Yama Nabi is running late for Jumu'ah. He has stopped at a dealership on the way to Masjid Al Noor to complete the paperwork for the family's new car, and is dithering over whether to drive it to the mosque. No, he decides - he'll take the old one for now.
Nabi's 8-year-old daughter Zora is with him. She's coming along to the mosque so she can see her paternal grandfather, Haji-Douad Nabi, for the first time in a couple of weeks, and she's busy in the back seat twisting into her clothes for prayer.
What neither of them know as they race across Christchurch is that Mr Nabi senior is already dead.
---
"Jumu'ah is a special day"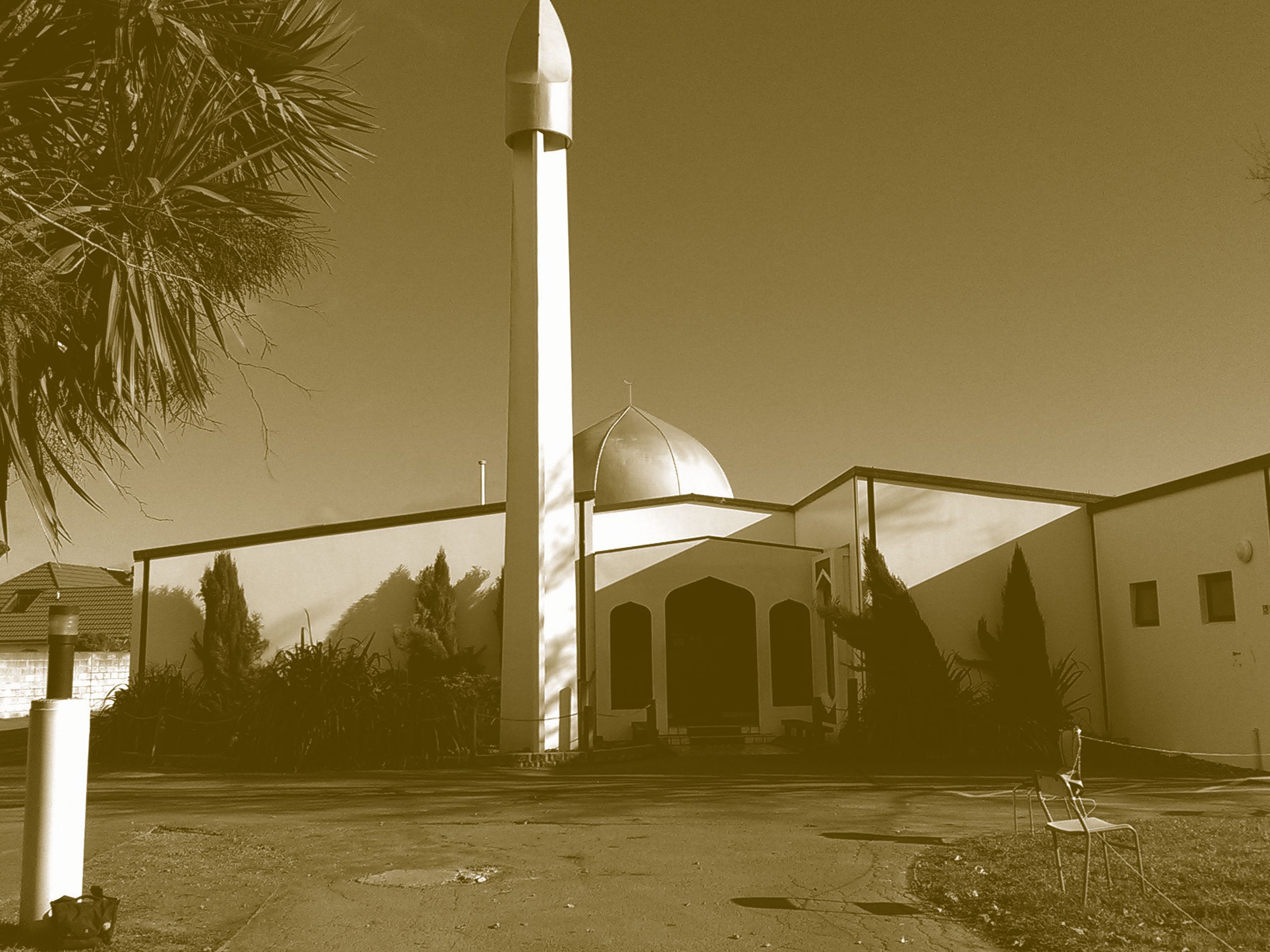 1.28pm
In an online forum, an anonymous post appears. In it are links to a Facebook livestream and a document the poster terms a 'manifesto'.
1:30pm
Jumu'ah prayers begin at the Linwood Islamic Centre's mosque and Masjid Al Noor on Deans Avenue in Riccarton. "Jumu'ah is a special day," Yama Nabi says. "Jumu'ah is the main important prayer."
Hundreds of people are at Masjid Al Noor. Mulki Abdiwahab, 18, is with her mother in the women's room. Mathullah Safi is already in the main prayer room, waiting for Adam Miyalkhel to show up. The Afghani men are cousins but call each other brother, attending Jumu'ah together every week.
Across town at the mosque on Linwood Avenue, another 150 worshippers are gathering. Among them are Abdul Aziz and his four children.
1.31pm
In New Plymouth, Prime Minister Jacinda Ardern is about to officially open the WOMAD music festival when her office receives an unusual email. It speaks, in the past tense, of an attack that has taken place and has the same manifesto attached to it that the anonymous poster provided online. The same email is sent to 29 other recipients, including other politicians and media organisations.
1.33pm
The shooter begins live-streaming a video via Facebook, that will go on for 17 minutes and will show the entire attack on Al Noor mosque. Versions of the video are immediately shared, with 300,000 uploads to Facebook alone. At the same time, Ardern's office forwards the email and manifesto to Parliamentary Security, who pass it on to police.
1.40pm
The shooter arrives at Al Noor mosque, parking in a small lane next to the main building. He approaches the back door of the mosque where Haji-Douad Nabi greets the apparent latecomer. "Hello brother," he says. The gunman opens fire, with what police later say they believe is a modified semi-automatic, and shoots Haji-Douad dead. Then he walks along the corridor towards the main prayer room, firing continuously. As he finishes one magazine, he immediately reloads before continuing to fire.
From his pulpit, Imam Gamal Fouda sees the shooter coming. The man is "very calm", the imam says. His face is covered and he wears military-style clothing. "Anyone who he thinks is still alive he will continue shooting them," Imam Fouda, who hides now in the pulpit, tells RNZ later. "He didn't want anyone to stay alive."
As the shots come, pandemonium erupts. Some people break windows to escape. As soon as he hears the second round of bullets, Mohammed Nazir runs from the main room and hides behind the mosque to call the police, before climbing a wall and hiding in a property next door.
For Mohammed Jama, who is in the main room, the bullets seem to come from everywhere. "The people were shouting and running and running." Mulki Abdiwahab and her mum can hear it from the women's room. "My mum grabbed my hand and we just ran outside." They run barefoot, as far and as fast as they can, and the sound of gunfire is still just as loud.
---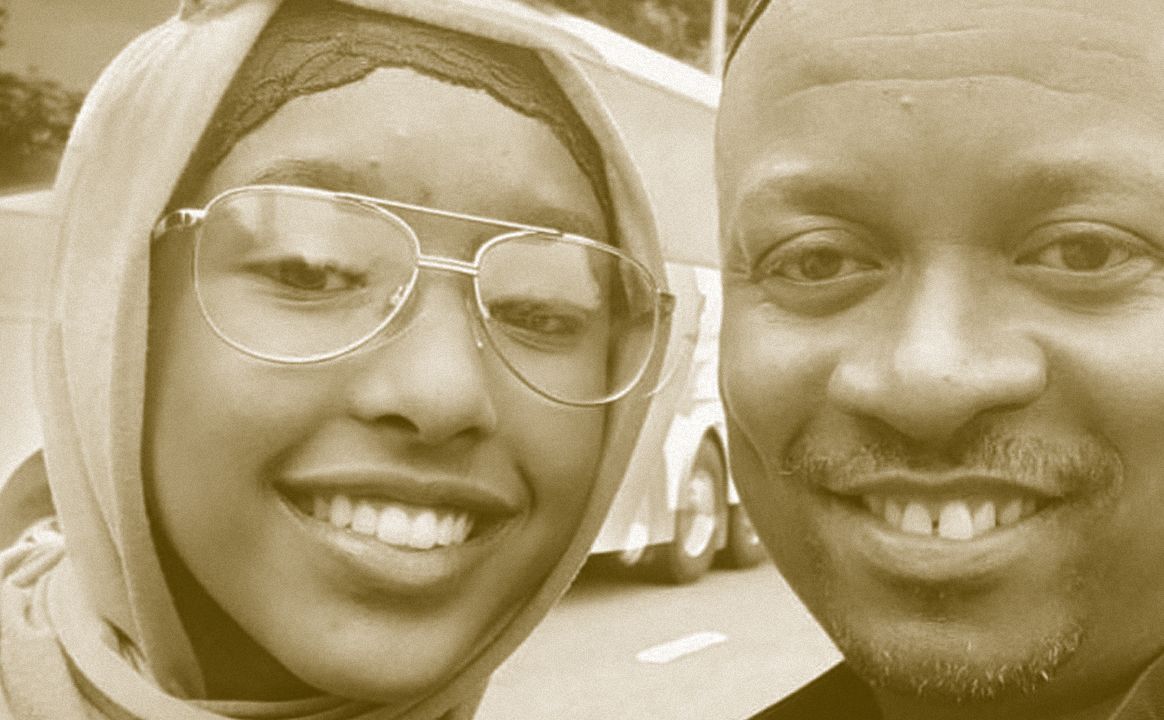 ---
1.41pm
Police receive the first 111 call about the shooting.
Salwa Mustafa also receives a call; one that makes her blood run cold. It's her 16-year-old son Hamza and he is calling from Masjid Al Noor, where he is attending Jumu'ah with his father Khaled and 13-year-old brother Zaed.
"He said, 'Mum, there is someone in the mosque shooting us and my brother is [shot] in the leg.'" Salwa can hear running and shooting. "Hamza, Hamza, tell me what's happening, Hamza?" she pleads. But no one replies. Salwa stays on the line, waiting.
Mathullah Safi's cousin Adam Miyalkhel is about 500 metres from the mosque - running late like Yama Nabi - when he hears firing and sees people fleeing. Terrified, he keeps driving. Inside, Mathullah is among the dead.
1.44pm
St John receives its first 111 call. Dispatcher Dawn Lucas sees the first job flash up on her screen. She blinks, and six more have come through.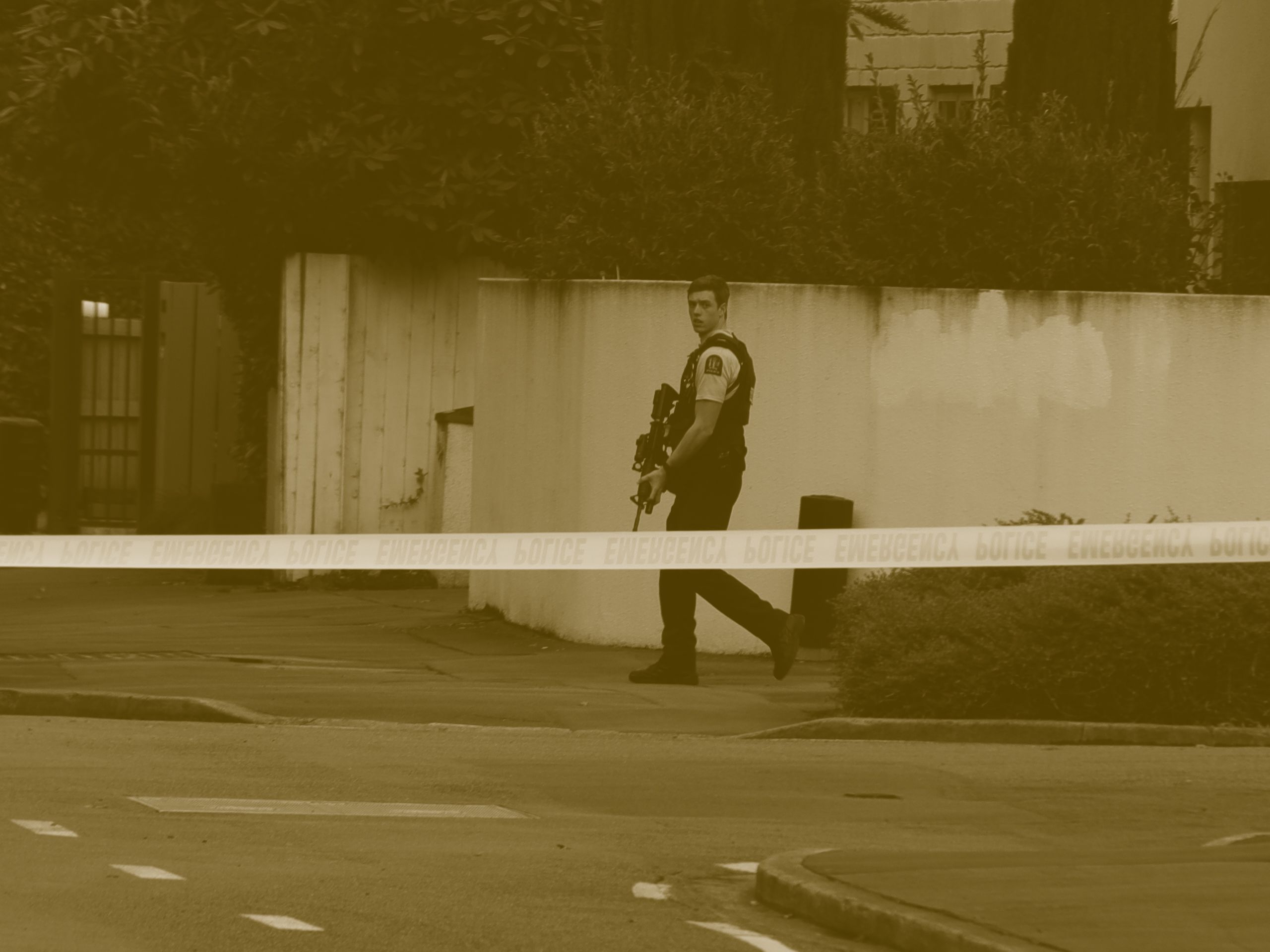 1:46pm
The gunman leaves Masjid Al Noor, firing at people fleeing on the street. He gets back in the car and starts driving east, skirting the town. Reports come in to police of a car driving erratically along Bealey Ave, bordering the north side of the city centre.
1.47pm
The first police officers arrive on the scene at Masjid Al Noor.
As they arrive, Yama Habi and his daughter Zora are also nearing the mosque when a passerby shouts to them, warning about the shooting.
Yama knows his father is in there. He parks the car and leaps out. "Here, sweetheart," he says, giving Zora the car key. "Stay here, you're safe here."
Yama runs towards the mosque. As he gets closer he sees the body of a woman on his right, lying in the driveway leading to the mosque. There's blood on her headscarf. Another woman lies to the left a bit further on. Yama thinks he's seeing things. As he gets to the mosque, he sees one of his Muslim "brothers" leaning against the wall with a leg wound. Next to the man is the body of his young son, covered with a jacket. Yama's heart sinks, "down, down, down."
1.50pm
Christchurch Hospital's emergency department is having a relatively quiet day when two men arrive on foot with injuries from smashing a window at the mosque. Expect many more patients, the men tell emergency staff. In the next hour, 48 trauma patients arrive at the department.
1.53pm
The first ambulance officers arrive at Deans Ave, under armed police escort. The scene that greets Paul Bennett and his colleagues is like nothing he has seen before - and he is a veteran of the Canterbury earthquakes. Later on he will describe the scene as one of hatred.
Paul and his fellow crew members try to get into the mosque, but bodies are piled up in the entrance. They lift bodies over other bodies and carry them out on stretchers. There is so much blood that it forms a river that flows down the terracotta tiles at the mosque entrance.
---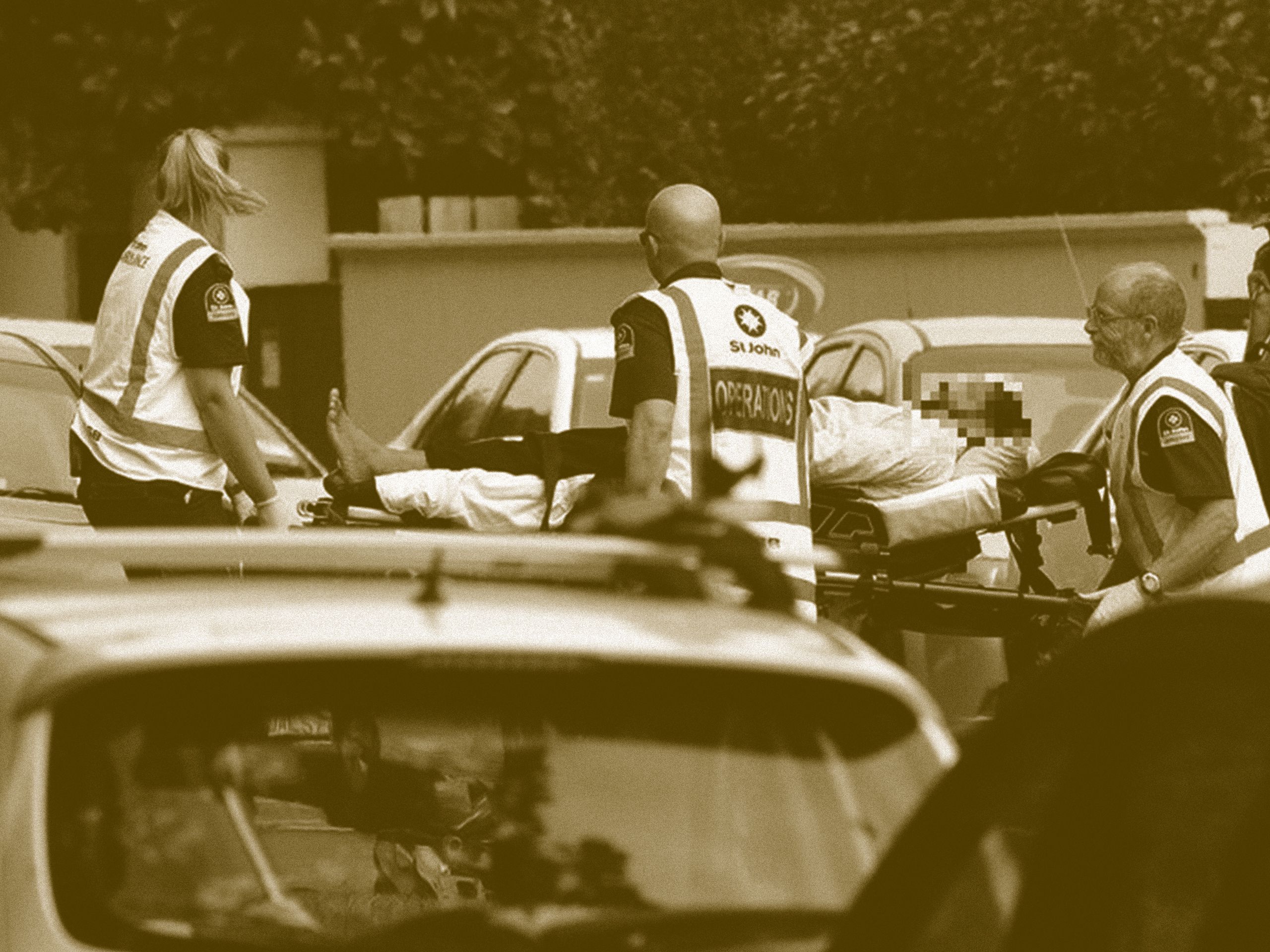 ---
1.55pm
Christchurch Hospital activates its major incident plan for the first time since the 2011 Canterbury earthquakes.
At the same time, the gunman reaches Masjid mosque on Linwood Avenue. This time he begins firing as soon as he gets out of the car, shooting through the windows of the mosque.
When he hears the gunshots, engineering student Shoaib Gani crawls into a corner and hides behind a table. From his hiding place he sees people fall to the ground and start bleeding. Convinced he is about to die, he calls his family in India to talk to them one last time.
---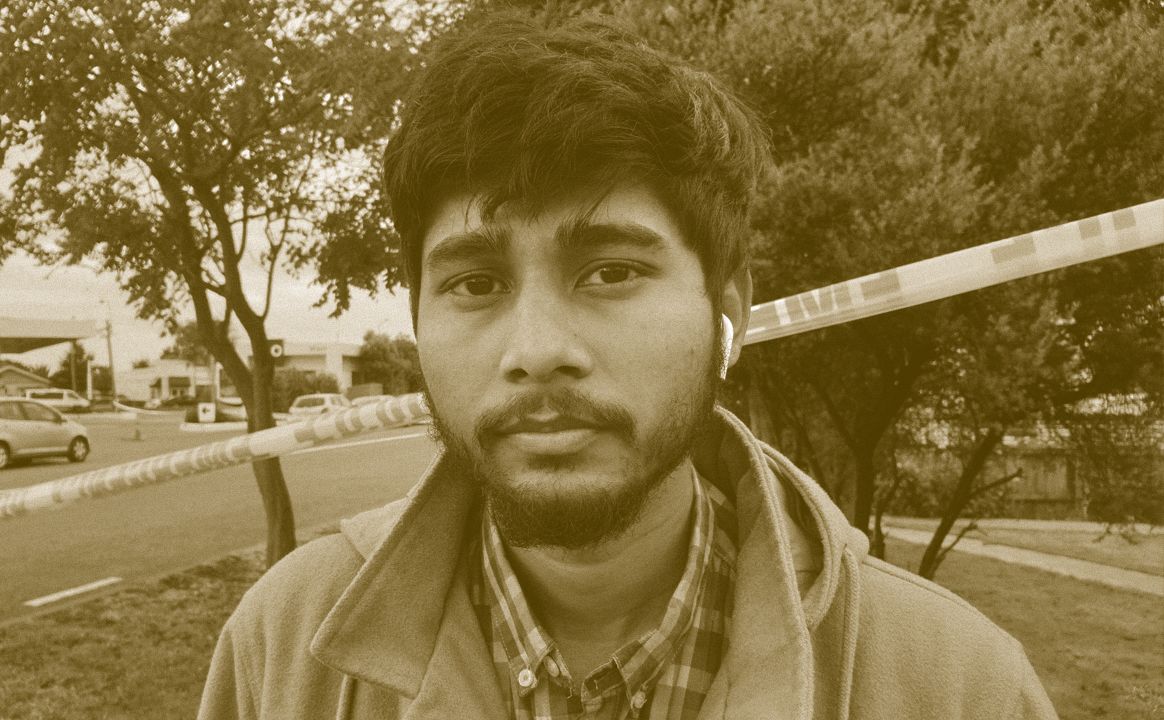 ---
1.56pm
As the shooter continues gunning people down at the Linwood mosque, Armed Offenders Squad members arrive at Masjid al-Noor.
1.56pm (approximately)
At the Linwood Ave mosque Abdul Aziz thinks the gunshots are fireworks but then he sees his Muslim "brothers and sisters" falling. Instead of hiding, though, he seizes the first thing to hand - an Eftpos machine - and charges outside.
He weaves between cars in the car park to avoid the rallies of bullets and shouts at the gunman: "Who the hell are you?" Then he hurls the Eftpos machine at the man. His children are in the mosque doorway, screaming at him to get back inside, but Abdul runs to the side of the mosque where a gun the shooter appears to have dropped is lying next to a dead body. It doesn't have any bullets in it but Abdul shouts at the gunman, to try to lure him away.
The man gets back in the car and Abdul flings the gun "like a spear" at the car window, breaking it. The shooter swears at him and roars off in the car.
---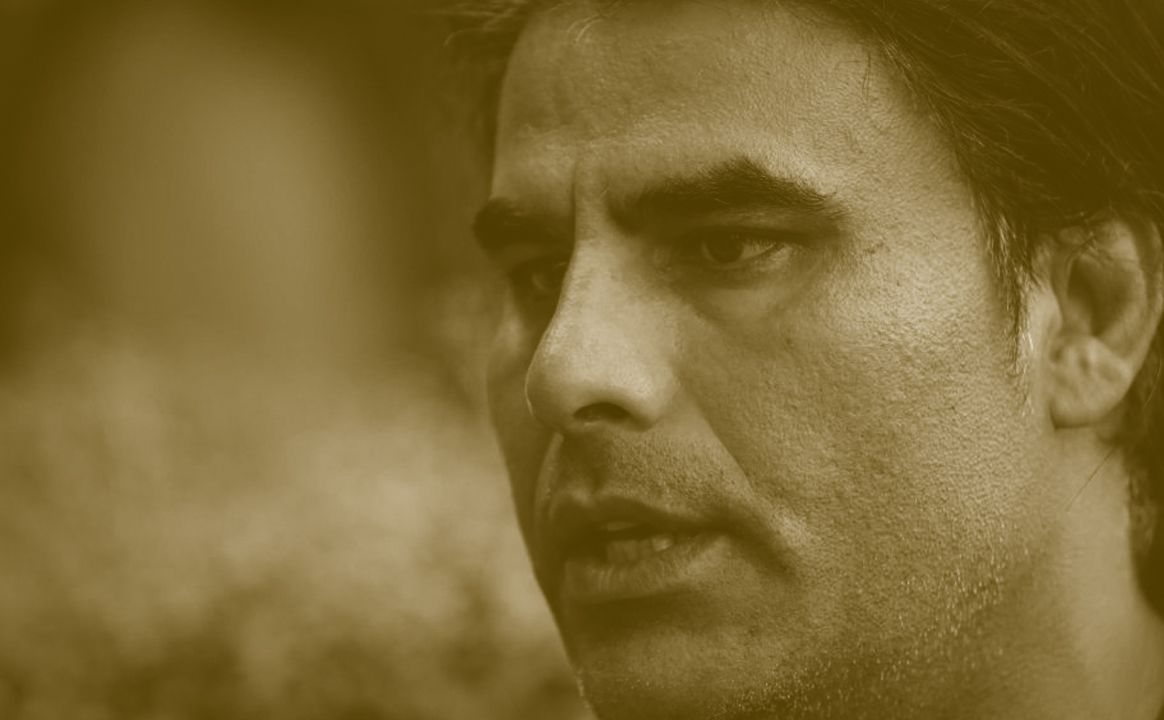 ---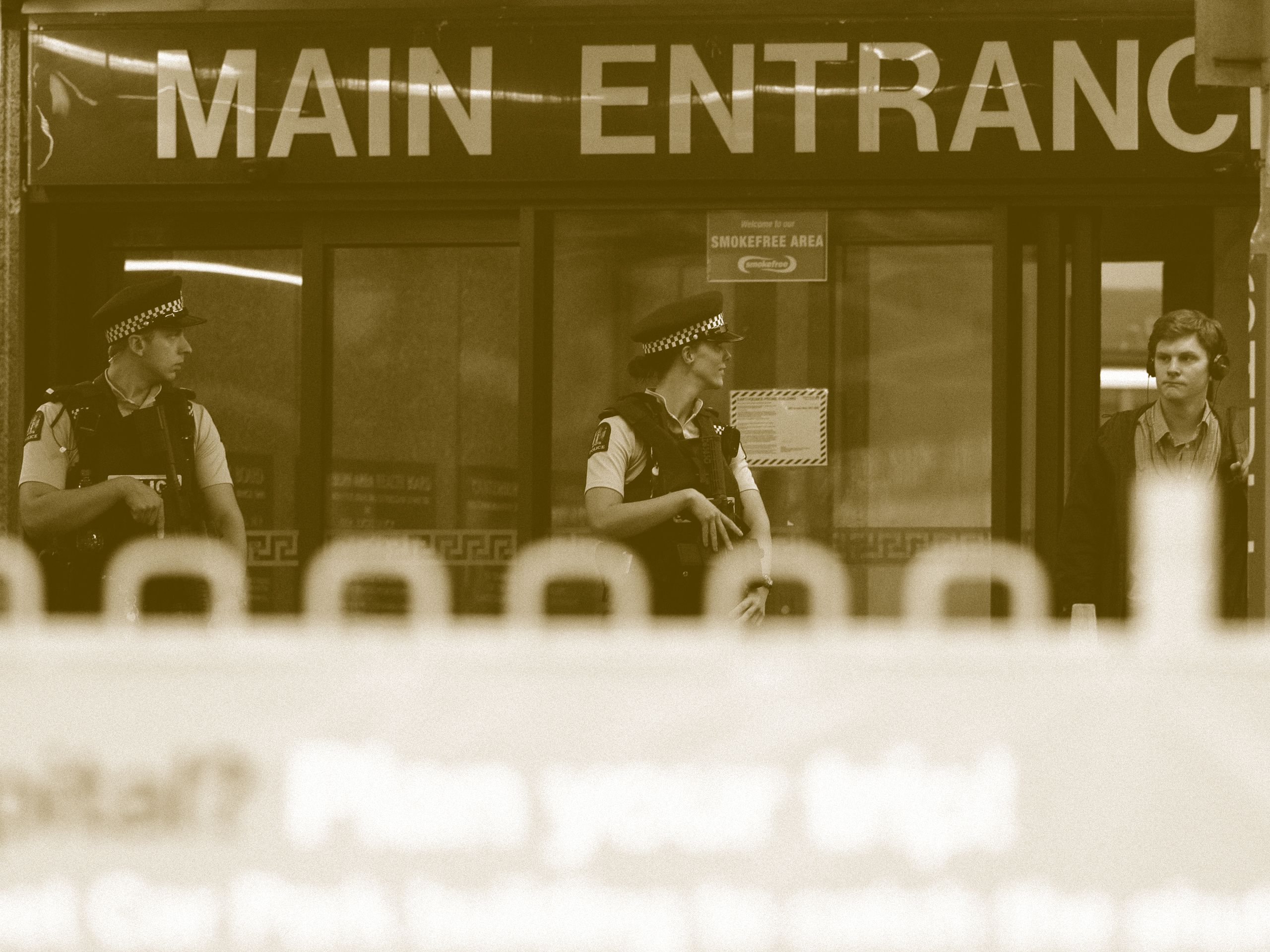 Christchurch Hospital activates its major incident plan for the first time since the 2011 Canterbury earthquakes
Christchurch Hospital activates its major incident plan for the first time since the 2011 Canterbury earthquakes
2pm (approximately)
Emergency call-handler Spencer Dennehy takes a call from a distraught woman. Her husband and toddler are in the Linwood mosque and she is desperate to get to them. Struggling to stay calm herself, Spencer pleads with the woman to stay away from the mosque. Later, she will stay awake most of the night wondering what happened to the family.
2.02pm
Two rural community cops from Lincoln are driving along Brougham Street when they spot a silver car matching the description of the shooter's vehicle. They ram the shooter's car off the road, leaving one wheel still spinning in the air.
Footage captured of the arrest shows both police officers - dressed in standard police uniform - approaching the driver-side door one by one, aiming pistols at the man inside before dragging him onto the ground and handcuffing him. Police commissioner Mike Bush later says the pair "acted with absolute courage" and probably prevented further attacks.
---
---
2.03pm (approximately)
Salwa Mustafa has been waiting on the phone for 22 minutes now for her son Hamza to speak again. Someone picks up, but it's a stranger's voice: "Sorry, your son can't breathe. I think he's dead."
2.06pm
Schools begin reporting they are in lockdown. Adding to the alarm, many students are not even at school - earlier in the day they went to the climate school strike in Cathedral Square.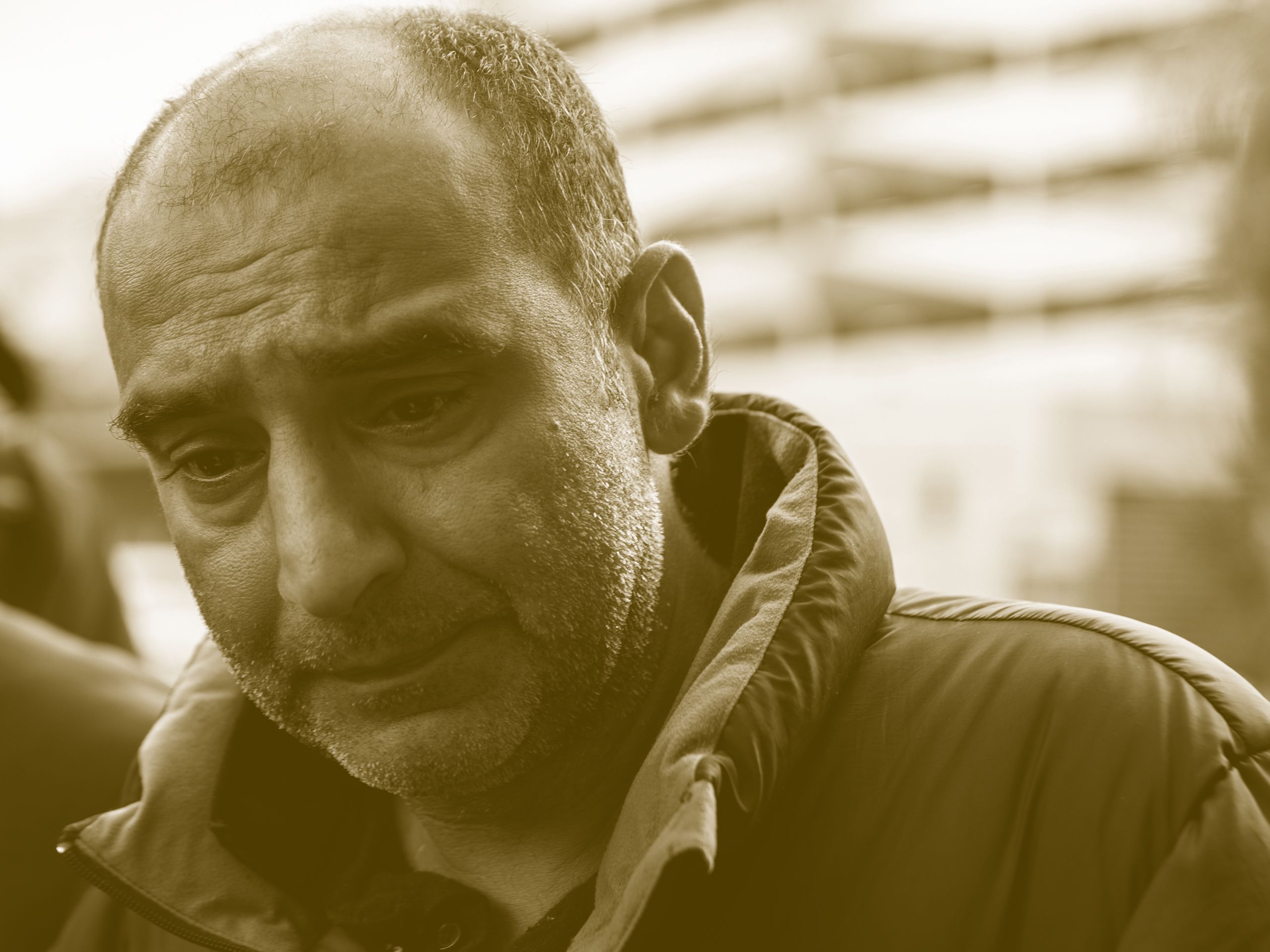 Yama Nabi and his daughter are running late for Jumu'ah. His father, Haji-Douad Nabi is on time and is killed.
Yama Nabi and his daughter are running late for Jumu'ah. His father, Haji-Douad Nabi is on time and is killed.
2.10pm
Police publicly confirm a 'serious firearms incident'. Around now, ambulance crews start arriving at Linwood Ave too. Special emergency response officer Karen Jackson is among the first on the scene, clad in a ballistic vest and helmet.
Police have managed to triage the patients and the walking wounded have already been taken to hospital. The remaining patients are all critically wounded. Some groan but most are silent.
Karen struggles to find space to start treating people in between bodies and pools of blood, but the team click into work mode, blocking out emotions and their surroundings to do what they can.
2.30pm
As the magnitude of what has happened starts to become clear, Jacinda Ardern announces she has cancelled all her events for the day and will be heading to Wellington for a briefing as soon as possible. It's 59 minutes after her office received the anonymous email.
2.52pm
Christchurch Hospital announces it is in lockdown, along with city council buildings and other central city locations.
---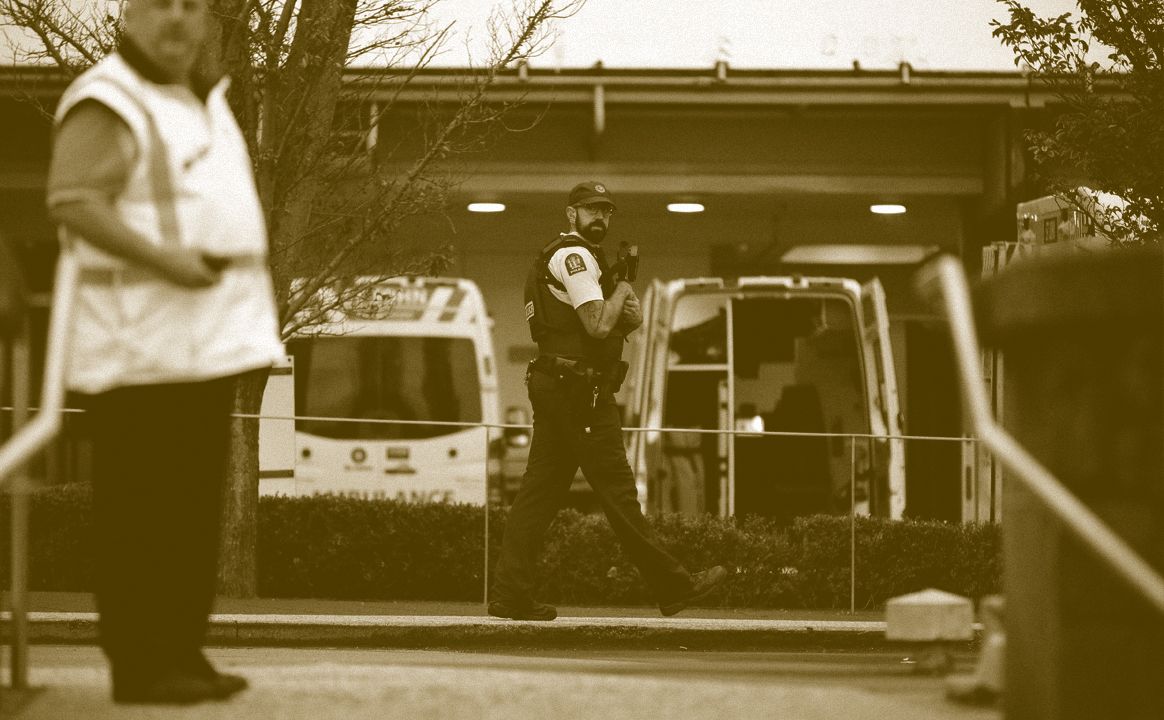 ---
4.00pm
Police publicly confirm the earlier arrest but warn there could be other people involved.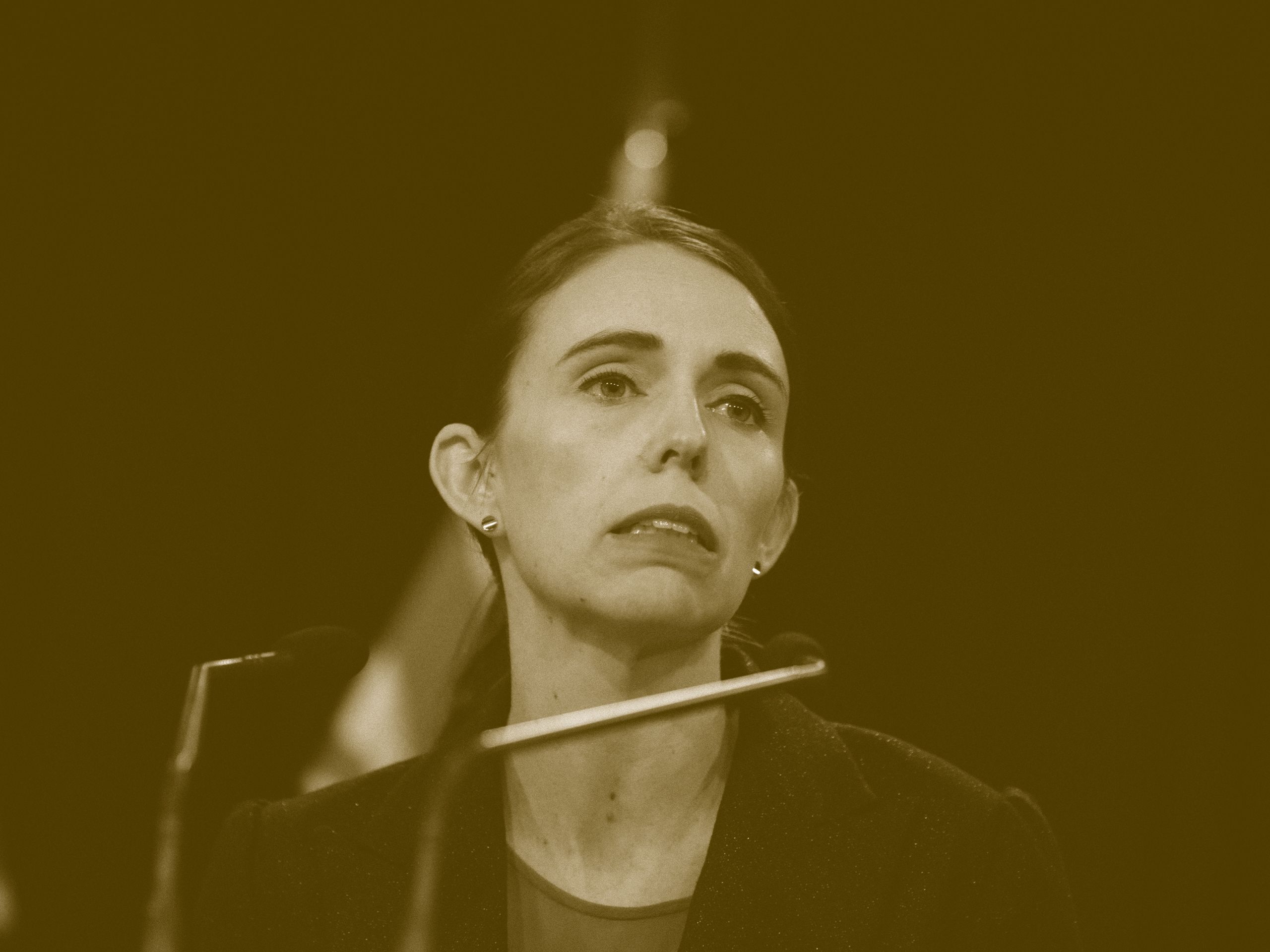 The magnitude of the massacre becomes clear as Jacinda Ardern announces 40 people are dead. This number later rises to 50
The magnitude of the massacre becomes clear as Jacinda Ardern announces 40 people are dead. This number later rises to 50
4.10pm
Jacinda Ardern addresses the nation, labelling what has happened "one of New Zealand's darkest days".
5.30pm
Police announce four people are in custody. Later, one will be released and police will confirm the other two are not connected to the shooting.
---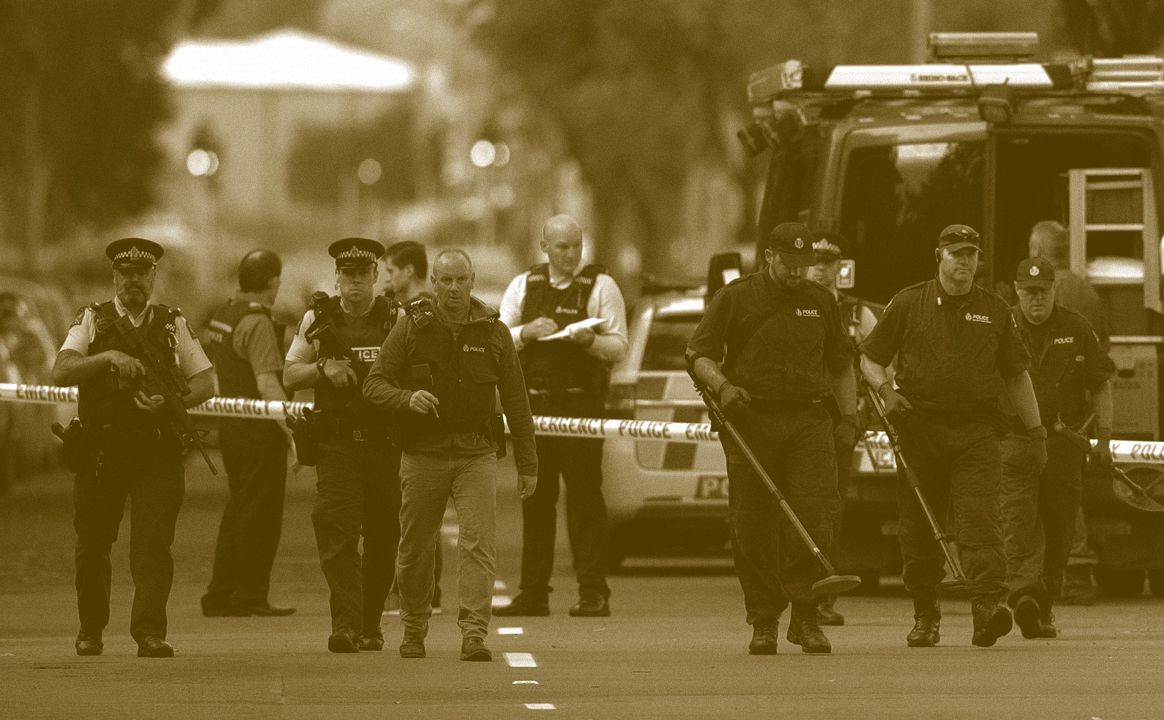 ---
5.57pm
Police lift the lockdown in central Christchurch, with children allowed to leave schools after being kept inside for nearly four hours.
7.30pm
Jacinda Ardern announces 40 people have been confirmed dead.
9pm
Mike Bush revises the death toll upwards, to 49. Over the coming weekend, police find yet another body at Masjid Al Noor, raising the toll to 50: 42 at Masjid Al Noor, seven at Linwood and one in hospital. A further 50 people are injured.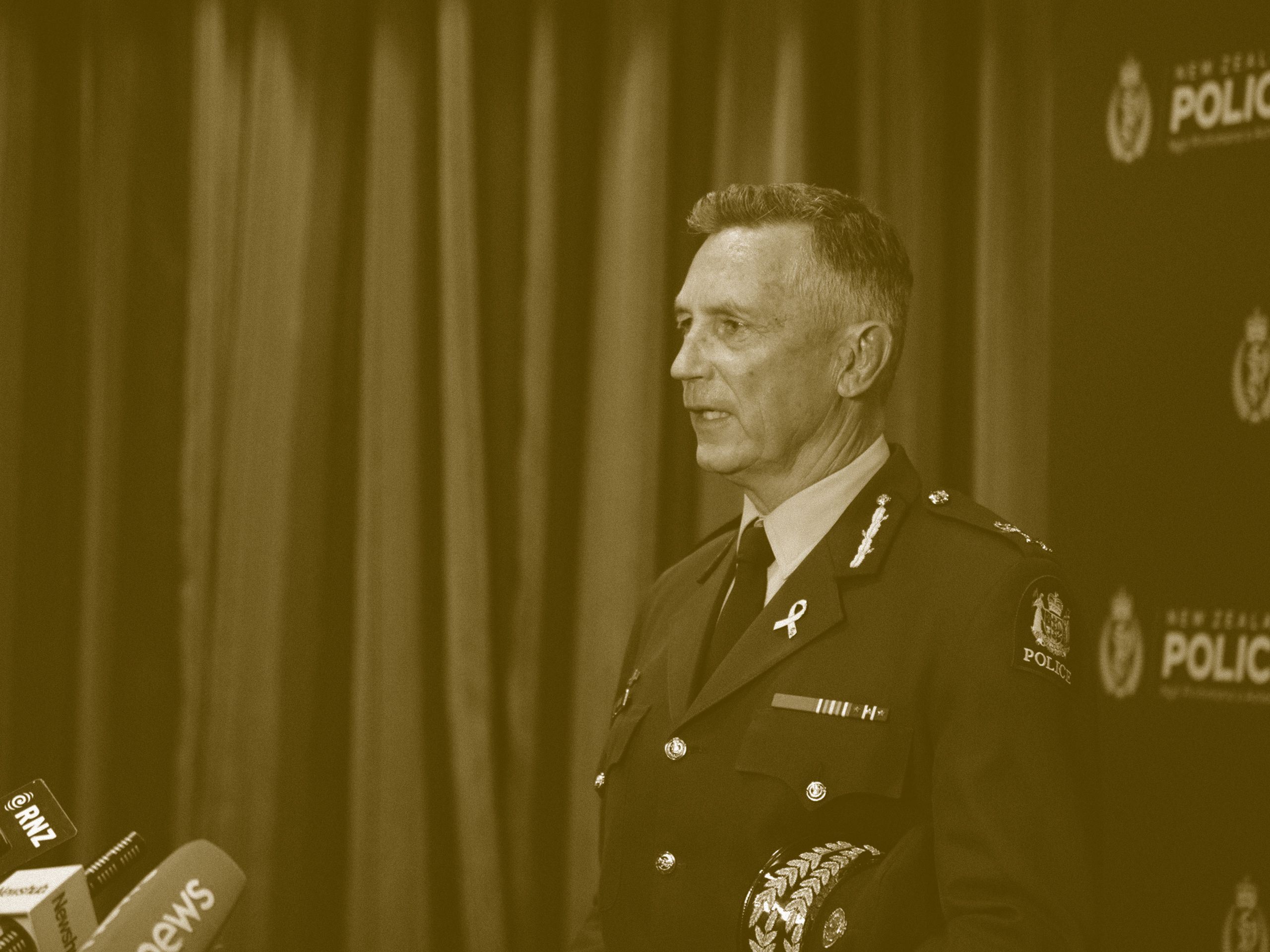 Police Commissioner Mike Bush says the two officers who rammed the shooter's car off the road probably prevented further attacks
Police Commissioner Mike Bush says the two officers who rammed the shooter's car off the road probably prevented further attacks
10.15pm
Mike Bush gives his final update for the night, confirming a 28-year-old man has been charged with murder.
Later that night Yama Nabi waits at Christchurch Hospital for any news of his father Haji-Douad, who has been missing since the massacre. Yama's wife has taken Zora home, after finding her still huddled in the family car, sobbing. Yama finally comes home at 2am with no news but a feeling of dread. He barely sleeps.
---
Friday 15 March is over but the grief, anger and soul-searching is just beginning.
---
Reporting:
Kate Newton, with contributing reporting from Anneke Smith, Charlotte Cook, Conan Young, Katie Scotcher, Katy Gosset, Lisa Owen, Madison Reidy, Matthew Theunissen, and Phil Pennington.
Photographs:
Simon Rogers, Rebekah Parsons-King, Dan Cook, Conan Young, AP and ABC.
Editor:
Veronica Schmidt
Art direction and design:
Dave Wright